Geyser Repair & Install (Gas & Solar)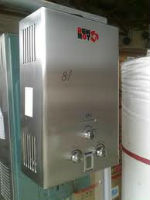 We are competent in the fitting,  Repair, Installation and Maintenance of Gas Geysers and Solar Geyser in Johannesburg. These large, heavy duty appliances need to be installed by qualified professionals who are trained and regulated in safely fitting these into your home or office and for your own personal safety, this should not be a job you try yourself. The unit itself is large and needs to be hoisted into the roof cavity and then connected to the various pipework and other plumbing services around the home as well as safely fitting an adequate power supply for the geyser. Avoid your system under-preforming and avoid serious injury or destruction of property and always use a qualified geyser installer. We service the whole of Johannesburg and offer great advice on geyser installation to give you maximum peace of mind and satisfaction.
Our team are fully qualified in all the technical aspects and plumbing requirements needed for a successful, fully functioning geyser install or geyser repair. If you are having issues with your hot water system, need an upgrade or would simply like to talk further about energy efficient hot water heating then give us a call today on 010 500 1968.
Before hiring any company to repair or install your geyser, its important to check that they carry the recommended qualifications in both gas, water and electrical safety standards. To avoid damage to your unit, we offer a very straight forward solution to your maintenance issues and have over 30 years experience in geyser installation all of which is provided by our team of fully qualified engineers. We offer the best commercial, home and industrial geyser quotes and aim to save you time and money whilst delivering excellent value for money and offering the best heating systems for homes.

 Gas Geysers & Solar Geysers

 Geyser Repair

 Geyser Installation & Maintenance

 Solar hot water heating Johannesburg

 Instant hot water heating systems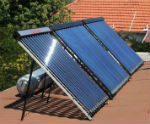 We also offer alternatives to your standard water heating tanks and can provide you with state of the art, energy efficient solar geysers to help reduce your overall energy bills and carbon footprint. Solar geysers are becoming more and more popular within Johannesburg, especially within larger corporations and businesses that are becoming more and more energy aware. We offer these special services to both the commercial and domestic markets so why not get in touch today, you might be surprised on how much you can save!
We also offer regular, low cost maintenance contracts for your hot water heating system no matter what equipment you are using. Regular service will avoid running into problems later down the line and can eliminate the need for costly emergency plumbing call outs. Call us today to discuss your requirements for complete geyser installation or geyser maintenance in Johannesburg on 010 500 1968